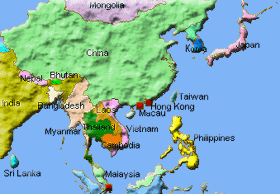 Nicera operates within the secured area of the picturesque Subic Bay Freeport Zone (SBFZ). It is a constantly developing zone driven by its vision to becoming a globally competitive, self-sustaining, and environment-friendly center for industry, commerce and other big investment. Subic Bay, found at the heart of the Philippines, provides a strategic location for our business. Its location being at the heart of Southeast Asian region gives us advantageous access to any key cities in Asia.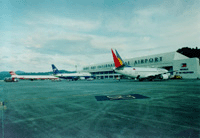 Generally, Nicera Philippines benefits from the fast accessibility on freight services. The service providers are just a short drive from the company; eventually, providing ease on shipment and scheduling. Through the world-class operation in transshipment of Federal Express and the extensive operation of the Subic International Airport, we could provide and acquire prompt access to shipment and deliveries of products and raw materials. The conversion of Subic Seaport, previous home of the world's largest US Naval Base outside of US continent, into an excellent transshipment facility will provide optimum efficiency in cargo handling. The wide, extensive and well-paved network of roads provides safe and speedy access to land transport. Nicera enjoys the service of the freeport's telecommunication system backed up with the technologically advanced equipment that is at par with international standards. This operates using fiber optic cables connecting the zone to other cable communication systems and satellites around the globe.


Our organization acquires input to its maximum strength as we operate on the entirely secured, guarded and fenced freeport zone.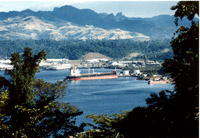 Historically, Subic Bay hosted the momentous Asia Pacific Economic Conference on November 1996 that concluded as a successful event.

Certainly, we give our customers prompt service on deliveries by air, sea and land. Unquestionably, the entire area, coupled with exceptional scenery, rich marine life and overflowing flora and fauna reveals an excellent site providing our organization a total balance in operation, service provision, transportation, security, environmental control and leisure.